The conference is sponsored by Garden Court Chambers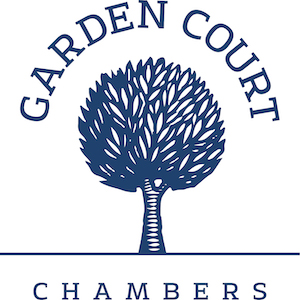 This year's Housing Law Conference will once again be held virtually. It is hoped that, as in 2020, this will offer a great opportunity for colleagues from all over England and Wales (and further afield!) to participate in the conference. We have maintained the cost of attending the conference at a low level to encourage maximum participation and look forward to welcoming you all.
The backdrop
There is an undeniable link between decent housing and the wellbeing, health and security of individuals and consequently the ability to house its citizens should be seen as a fundamental responsibility of any government. Council built housing began appearing in the UK in the 1860s. A century or so later, there was a period of frenetic council house building, including high-rise and deck-access council estates. Local authorities build comparatively few houses these days and they have been overtaken by Housing Associations who build the vast majority of social housing. However, the Right to Buy and Right to Acquire schemes, along with the failure of successive governments to build more housing contributed to the drastic reduction in the overall amount of social housing in the UK, which has fallen from nearly 6.5 million units in 1979 to roughly 2 million units in 2017. Jump forward to the current day. The lack of affordable housing, compounded by welfare reform and restrictions on support with rent has caused considerable hardship for people of low income. This has a massive personal cost to mental health and wellbeing, as well as the financial cost to households and the substantial costs to local authorities providing temporary accommodation.



Equally, if not more depressing, the problem is not just about the lack of numbers. For years dealing with appalling conditions in social housing has been a way of life for many of our clients. Despite initiatives such as the Decent Homes Programme back in 2000, 'the quality of social housing, particularly in some parts of the country, remains scandalously poor'. Not, as you might think, a quote from a lefty housing lawyer, but Michael Gove speaking as the new Secretary of State for Levelling Up, Housing and Communities. Largely as a result of a series of high-profile investigations by ITV News, these issues are now making the headlines.
So, is social housing in the UK fit for the 21st Century?
The conference
The plenary sessions at the conference will focus on issues regarding social housing in the UK – examining how we have arrived at the current situation, where we are heading and how might we improve provision. The keynote presentation will be given by Richard Blakeway, Housing Ombudsman. The panel discussion will include contributions from Karen Buck, MP for Westminster North, John Boughton, author of Municipal Dreams: The Rise and Fall of Council Housing and Anna Minton, Writer, Journalist and Reader in Architecture. The media session to take place during the afternoon will focus on lessons to be learnt from the Grenfell Inquiry.
As usual, there will also be a selection of informative seminars, dealing with key topics like housing conditions; homelessness; defending possession proceedings; anti-social behaviour; housing outside of the Housing Acts; legal aid and CFAs; domestic violence and housing and opportunities for work in the Property Tribunal. All eight seminars will be recorded for delegates to watch at their leisure after the event.
Who should attend?
The conference is aimed at all those involved in housing law. It is relevant to solicitors, barristers, paralegals and advisers in the voluntary, public and private sectors, together with academics and policy workers, experts and campaigners in the housing and social welfare fields.
Privacy notice
Personal data submitted through this form is collected by Professional Briefings on behalf of the Housing Law Practitioners' Association. Professional Briefings' privacy policy can be found here. The purpose of collecting this data is for recording registrations for the Housing Law Conference 2021 which will be managed by the Housing Law Practitioners' Association.